My son is a Lost fan and he has not seen the show!
Here are some pictures my son drew this morning: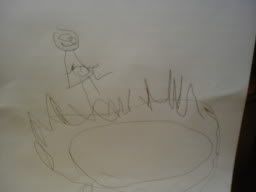 Sawyer fishing at Lost Pond
Jack in his suit (from the pilot)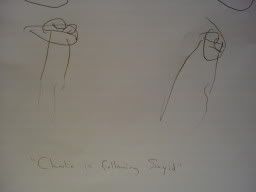 Charlie following Sayid (Bobby heard Charlie describe this to Eko)
This is how Bobby wrote "Lost"
The whole group (from a desktop background I found)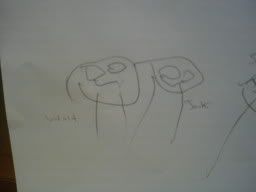 Walt and Jack
He has not really seen a full episode - just network promos, some short clips and interviews, but nothing that's not family friendly, since he is just 4! He has also heard me discussing the show too. They are sponges, aren't they? Kids, I mean.